Overview
In consultation with our partners, and a survey of over 400 experts in political violence and violent extremism, the RESOLVE Network identified Bangladesh as one of the Network countries of focus. Explore our research library, view our Network partners, or login to connect with our community of experts. 
Bangladesh Resource Library
Resolve Publication
Islamist Militancy in Bangladesh: Public Awareness and Attitudes
This research brief is based on a nationwide RESOLVE Network survey designed to address the gap in understanding the sources of Bangladeshi support for violent extremist tactics, goals, and…
Resolve Publication
Democracy and Sharia in Bangladesh: Surveying Support
This research brief is based on a face-to-face representative survey of 4,067 households in Bangladesh conducted in April 2017. Respondents indicated overwhelming support for key democratic…
Resolve Publication
Can Community Policing Help Counter Violent Extremism?
This research brief examines how those involved in community policing understand countering violent extremism and the extent to which a community policing approach might play a role in addressing…
Resolve Publication
The Language of Youth Politics in Bangladesh: Beyond the Secular-Religious Binary
This research brief is one in a series on Bangladesh and examines public views on the role of religion in public life. Informed by key stakeholder interviews conducted in Dhaka during May and June…
Resolve Publication
Bangladesh on the Brink: Mapping the Evolving Social Geography of Political Violence
The result of desk research and findings from three expert workshops hosted by the RESOLVE Network
in Bangladesh and Washington, DC, from November 2016 to April 2017, this report is part of a…
Blog Post
2017 RESOLVE Network Global Forum: Confronting the Next Wave of Violent Extremism
The Islamic State may be out in Mosul and on the back foot in Raqqa, but the next chapter in the global narrative of violent extremism has yet to be written. With violent extremists losing…
Join RESOLVE to gain full access
Those who are not members may only view a snapshot of the network's resource library.
Bangladesh Experts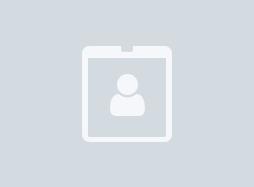 The writer heads the independent Centre for Research and Security Studies, Islamabad and author of Pakistan: Pivot of Hizbu Tahrir's Global Caliphate