Resolve events
RESOLVE hosts in-person meetings and expert roundtables to highlight new insights and research findings, convenes regional research agenda setting working groups and trainings, and connects local research organizations and researchers with other P/CVE actors.

Our signature event, the annual RESOLVE Network Global Forum at the U.S. Institute of Peace aims to elevate the rigor of research, expand the knowledge base of practice, and advance the importance of locally-informed policymaking. Bringing together policymakers, academics, researchers, and programming practitioners, the Forum is a hub of expertise for professionals in preventing and countering violent extremism, and an entry point of multidisciplinary knowledge and innovation into mainstream P/CVE efforts.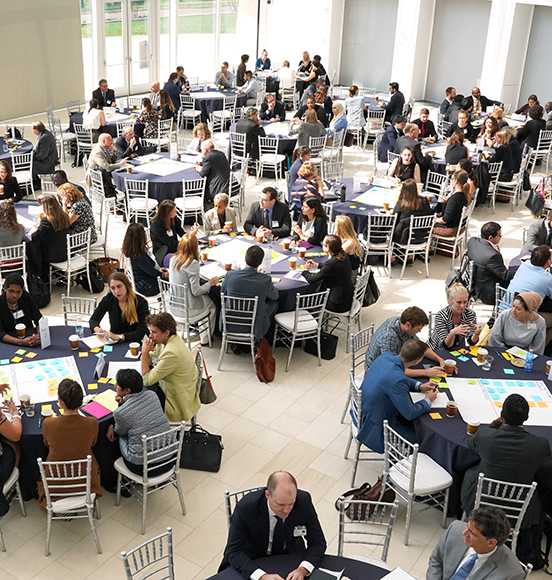 Despite progress in countering violent extremism, it still poses challenges that have grown more lethal and complex as new actors and conflicts arise. To face these emerging trends, policymakers and practitioners require global insights—grounded in research—into sources of resilience and vulnerability. The annual RESOLVE Global Forum will bring together top scholars, practitioners, and policymakers to reflect on past efforts, explore prevailing myths, and discuss strategies to recalibrate the way forward in addressing violent extremism.