Research Advisory Council
Guiding and Advising RESOLVE Research Initiatives
Overview
The RESOLVE Network Research Advisory Council supports RESOLVE's mission to develop and deliver high-quality, methodologically rigorous research and insights on violent extremism to policymakers, practitioners, and academics around the world. Populated by leading experts and scholars in the field, Council members conduct three main activities:
Peer-review

RESOLVE Network original research to enhance research quality and reach,

Guide and advise

RESOLVE Network research initiatives and research capacity building efforts, and

Author RESOLVE Network products

distilling research and thought leadership into actionable recommendations for policy and practice.
Council Leadership and Member Recruitment
The Council is led by the Council Director and Associate Council Director, who coordinate activities amongst members, lead efforts to recruit new members, and facilitate communication and guidance between the RESOLVE Secretariat and Council members as needed. Council membership is comprised of a select group of leading researchers and practitioners with a proven track record of engagement on research on violent extremism and conflict. Membership is by invitation only. All efforts will be taken to ensure that the Council is diverse in nature and representative of a broad spectrum of thematic and geographic subject matter expertise.
Council Membership: Roles and Activities
Council Members serve on the Council for terms of two (2) years, with the option to renew membership for additional terms at the end of each term. Members contribute to producing and enhancing RESOLVE research through the following:
Author RESOLVE original research products, including, but not restricted to, RESOLVE Insights and Policy Notes
Provide peer review of RESOLVE Network Research Reports and Research Briefs
Facilitate and/or participate as a speaker in a RESOLVE-sponsored online or in-person engagement such as a training, working group, conference panel, or webinar
Participating in research exchanges to consult and help shape research and writing conducted by one or multiple RESOLVE investigators
Participating and coordinating the creation of RESOLVE original products, including coordinating the development of RESOLVE edited works, research training and curriculum development, data initiatives, etc.

To maintain their membership, Council Members must provide at least one (1) peer review or produce one (1) original research product each year of their membership.
Click here for the full project backgrounder.
Click here for RESOLVE Network publication and editorial guidelines.
Request more information
Project Team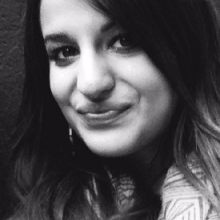 Research & Project Manager