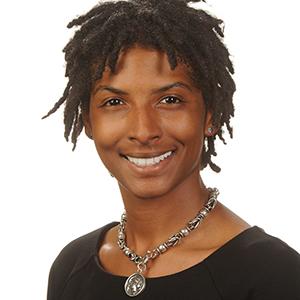 Bethany L. McGann

Associate Coordinator, Research and Knowledge Management
RESOLVE Network
Areas of Expertise
Bethany L. McGann

RESOLVE Network Knowledge Platform Administrator
Bio
Bethany L. McGann is a Senior Program Assistant at the U.S. Institute of Peace. Ms. McGann combines a background in governance and rule of law with deep interest in conflict indicators, data analysis, and applied technological solutions to justice and security challenges. Her professional efforts are targeted at delivering research-driven, context-specific solutions to systemic challenges in international development, governance, and security policy.

In previous roles, Bethany carried programs and communications portfolios at the World Justice Project; served as a United Nations election monitor in Solomon Islands with the East-West Center; and supported programming at the US Embassy in Suva, Fiji in both Public Diplomacy and Political-Economic sections. She joined USIP in June 2014 as a program assistant with the International Network to Promote the Rule of Law (INPROL), a global community of practice for policing and rule of law practitioners and researchers, focused primarily on justice sector reform in Afghanistan. Bethany joined the Researching Solutions to Violent Extremism (RESOLVE) Network in 2016, supporting research, coordinating communications, and managing the online Network Knowledge Platform.

She holds a B.A. in Government Studies from Smith College in Northampton, MA, and is currently pursuing a M.A. in Security Policy Studies from the Elliott School of International Affairs at The George Washington University in Washington, DC.
Areas of Expertise

Ethnic and Religious Minorities

Radicalization
Media & Social Discourse
Armed Actors
Armed Conflict
Terrorism
Insurgency
Sectarian Violence

Governance
Security
Elections
Human Protection and Rule of Law
Disciplines
Regions
Countries