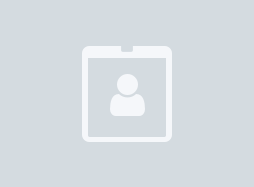 Emily Winterbotham

Senior Research Fellow
Royal United Services Institute
Emily Winterbotham

Senior Research Fellow at RUSI focusing on conflict, violent extremism, P/CVE and peace building.
Bio
Emily is a Senior Research Fellow in the National Security and Resilience programme at RUSI focusing on extremism and radicalisation, countering violent extremism, peacebuilding and geopolitical relations in Asia, particularly in Afghanistan and Pakistan. She has over eight years desk and field experience in an international policymaking environment and is a Deployable Civilian Expert for the UK Government's Stabilisation Unit. Most recently she was seconded by the Foreign and Commonwealth Office to the Commonwealth Secretariat to help establish the new Countering Violent Extremism Unit.
Between 2009 and 2015 she worked in Afghanistan and Pakistan, most recently as Political Adviser for the European Union Special Representative, focusing on the Afghan peace process, violent extremism and insurgent networks in South Asia. From 2009 – 2011 she conducted in-depth, community-based qualitative research for the Afghanistan Research and Evaluation Unit on conflict resolution and reconciliation processes, identifying best practice involved in de-radicalising, demobilising and reintegrating Taliban fighters.
Languages spoken
Dari
English
French
Serbian
Areas of Expertise
Armed Actors
Armed Conflict
Terrorism
Insurgency
Sectarian Violence
Mass Atrocities

Governance
Human Protection and Rule of Law
Disciplines
Regions
Countries