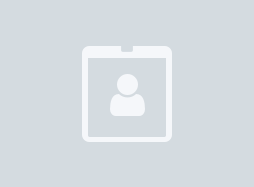 Ideology of Islamism and Identity
Bio
Dr. Mubashar Hasan teaches Political Science in North South University (NSU)--Bangladesh's most prestigious private university. In 2017 Dr. Hasan was a RESOLVE network Research fellow.

His initial interests include: Ideology of Islamism, Religion and Social cohesion, CVE and Democratisation.

Dr. Hasan has published his research with world's leading academic publishers including Oxford University Press, Sage, Taylor and Francis, Harvard University Asia Centre and Willey.

Dr Hasan's expert opinion and interview about Bangladesh were published and broadcasted in BBC Bangla (TV and Radio), MSN, USA; Guardian, UK; Arab News and Saudi Gazette, Saudi Arabia; The Straits Times, Singapore; Asia Times, Thailand; Daily Mail, UK; The Standard Time, Hong Kong; China Post, China; Oman Observer, Oman, Times of India, Dawn, Pakistan and NDTV, India.

Dr. Hasan is an occassional reviewer of Journal of Asian and African Studies (Sage), Sport in Society (Taylor and Francis), South Asia Research (Sage), Australian Journal of Political Science (Taylor and Francis), Political Psychology (Taylor and Francis) and LawAsia (TC Beirne School of Law, The University of Queensland).

Previously, Dr. Hasan has worked as a journalist and public relations strategist.

In 2017 at the 10th Global Studies Conference the US based Global Studies Research Network has awarded Dr. Hasan with an "Emerging Scholar Award" in National University of Singapore.
Areas of Expertise

Youth
Migration

Radicalization
Media & Social Discourse
Religion & Theology
Ethnicity & Social Identity
Disciplines
Regions
Countries