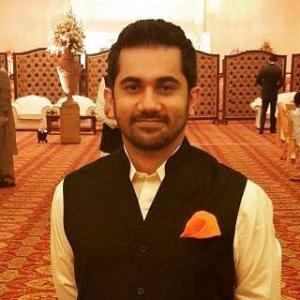 Zeeshan Salahuddin

Director Programs and Strategy
CRSS
Areas of Expertise
Zeeshan Salahuddin

Pakistani. Journalist. Researcher. Analyst.
Bio
Director Programs/Strategy, Center for Research and Security Studies: At the independent think tank and civil society organization CRSS, I manage all aspects of the organization's internal/external communications, media management, government liaising, recruitment, research, project supervision and management, donor interfacing and portfolio building. As Program Director PACE, I supervise and manage all aspects of a comprehensive, nationwide CVE (countering violent extremism) program, aimed at inculcating values of tolerance, equality and diversity in young college professors and lecturers to then impart to students. FInally, as Editor/Research Head, I spearhead research efforts, manage author workflows, edit and publish reports on security, rule of law, and law enforcement.

Prior to this, I have six years of experience in the electronic broadcast media industry in Pakistan. My last post was Executive Producer, Planning and Research at Capital TV, in 2013. I am currently a consultant for the Muslim-Jewish Conference and a Research Fellow at Institute of Social and Policy Sciences.

I write frequently for World Policy Journal, The Daily Times, The Friday Times, Foreign Policy, The Express Tribune, and others. I am also the author of Pakistan's only yearly audit of the counter-terrorism National Action Plan, titled the NAP Tracker.
Languages spoken
English
Hindi
Panjabi
Urdu
Areas of Expertise

Youth
Gender
Ethnic and Religious Minorities
Migration
Social Networks & Social Cohesion
Deradicalization

Radicalization
Media & Social Discourse
Ethnicity & Social Identity
Armed Actors
Terrorism
Insurgency
Sectarian Violence
Mass Atrocities

Governance
Security
Education
Human Protection and Rule of Law
Disciplines
Regions
Countries