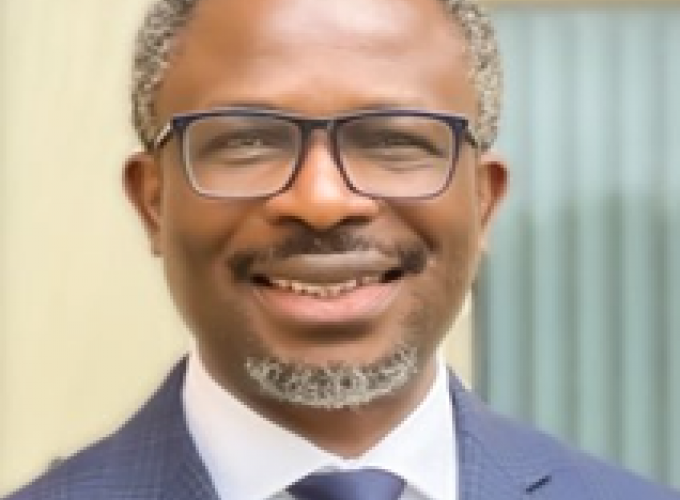 Jacob Udo-Udo Jacob, PhD, FRSA
Dean of Graduate School and Research
American University of Nigeria
Yola, Nigeria
Bio
Jacob Udo-Udo Jacob is the Dean of Graduate School and Research at the American University of Nigeria (AUN). He returned to AUN in August 2021 from Dickinson College in the US, where he was a Visiting Professor in International Studies. At Dickinson, he helped create a new graduate program in Managing Complex Disasters and led the College's Bridge Program for refugees.
Jacob's previous academic appointments include New York University's Center on International Cooperation, Cardiff University's School of Journalism, Media and Culture, and the Institute of Communications Studies at the University of Leeds where he started his academic career. He was an Adjunct Professor of Media in War & Peace at the Department of National Security and Strategy at the US Army War College in Carlisle, Pennsylvania.
An expert in strategic communication in contexts of war and peace, Jacob led an international academic team to revise the UN's policy on public information and strategic communication in support of disarmament, demobilization and reintegration (DDR) of combatants and co-drafted the revised Public Information and Strategic Communication Module of the UN's Integrated DDR Standards.
He is the author of Convincing Rebel Fighters to Disarm: UN Information Operations in the Democratic Republic of Congo (De Gruyter, 2017). His book, Transactional Radio Instruction: Improving Educational Outcomes for Children in Conflict Zones (Palgrave-Macmillan, 2020) explores lessons from a US government funded education intervention in northeast Nigeria.
Jacob chairs the oversight committee of the Atiku Institute – the humanitarian development and research agency of the American University of Nigeria. His regional focus is on West, Central, and East Africa. He holds a PhD in Communications Studies from the University of Leeds, and an MA in Peace Studies from Lancaster University, UK. He is a Fellow of the Royal Society of Arts.