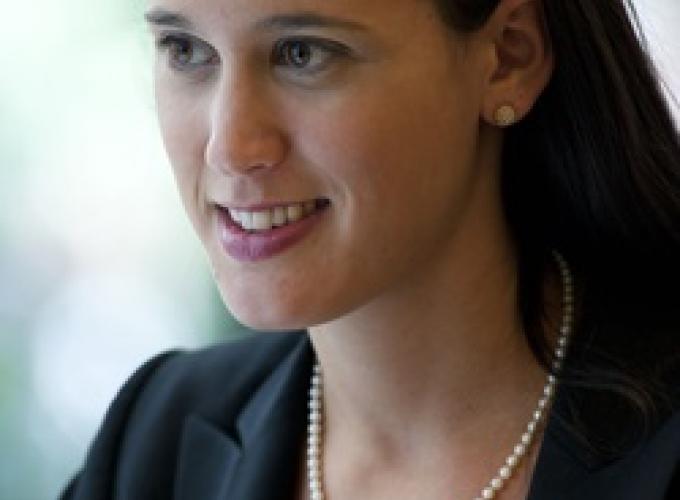 Phoebe Donnelly
Research Fellow
International Peace Institute
Cambridge, MA
Bio
Dr. Phoebe Donnelly is a Research Fellow at the International Peace Institute helping to lead the Women, Peace and Security program. Phoebe is also a Women and Public Policy Research Fellow at Harvard Kennedy School and a Visiting Fellow at Feinstein International Center.
Dr. Donnelly received her PhD in International Relations from The Fletcher School of Law and Diplomacy at Tufts University. Her dissertation Wedded to Warfare: Forced Marriage in Rebel Groups won the Peter Ackerman Award for the outstanding doctoral dissertation at The Fletcher School in 2019. Phoebe's research has been featured in several media outlets including BBC Radio, CNN, The Guardian, and The Huffington Post. Her writing has also been published by Global Society, Small Wars, and Insurgencies. Phoebe's current research focuses on the intersection between gender, countering violent extremism, and rebel governance; sexual abuse and harassment of aid workers and peacekeepers; and gender dynamics within militarized state institutions.
Previously, Dr. Donnelly was the Stanley Kaplan Postdoctoral Fellow at Williams College where she taught courses on gender and conflict and security in Africa. Her past experience also includes serving as the Associate Director of the Consortium on Gender, Security and Human Rights at the University of Massachusetts-Boston and as a Legislative Correspondent for Senator Richard Blumenthal. Phoebe earned a Master of Arts in Law in Diplomacy from The Fletcher School in 2013 and a Bachelor of Arts from The University of Wisconsin-Madison in 2008.