Our library of thousands of articles focuses on interdisciplinary approaches to the study of conflict, fragility, political violence, terrorism, religious conflict, and violent extremism. Use the search and filter tool to search thousands of find articles and links by region, country, theme, and discipline.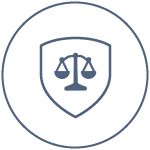 Government & Security

Ideology

Intervention Demographics

Political Violence
Resolve Publication
Campuses and Conflict in the Lake Chad Basin: Violent Extremism and the Politics of Religion in Higher Education
"Campuses and Conflict in the Lake Chad Basin" is the first in a series of RESOLVE Network research studies investigating violent extremism and the politics of religion on university…
Publication
Lynch, O. & Argomaniz Victims and Perpetrators of Terrorism: Exploring Identities, Roles and Narratives. Routledge, London
While the perpetrators of political violence have been the subject of significant academic research, victims of terrorism and political violence have rarely featured in this landscape. In an effort…
Publication
Countering Violent Extremism and Radicalisation that Lead to Terrorism: Ideas, Recommendations, and Good Practices from the OSCE Region
There is practically no country in the OSCE that has not been affected by violent extremism. In 2016, terrorist attacks in OSCE participating States caused more than one thousand deaths. They…
Publication
Why Boko Haram Became Violent
There is no justification whatsoever, when citizens begin to take arms against its nation and fellow citizens by any guise. But this is our story in the Northeast of Nigeria of Borno State aka "…
Article
Salafi Revolution in West Africa
This paper discusses the ways in which a revolu­ tion inspired by Islam emerged in the few decades in West Africa, mainly through the intervention of Sala actors, institutions, and reform practices…
Publication
The War against Uncontrolled sand mining in Northern Nigeria
Solving the climate crisis is within our grasp, especially Media, but we need to educated our millions of people in Africa to stand up and act about global warming. However, the story make a…
Join RESOLVE to gain full access
Those who are not members may only view a snapshot of the network's resource library.