Our library of thousands of articles focuses on interdisciplinary approaches to the study of conflict, fragility, political violence, terrorism, religious conflict, and violent extremism. Use the search and filter tool to search thousands of find articles and links by region, country, theme, and discipline.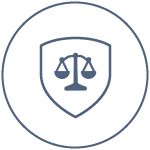 Government & Security

Ideology

Intervention Demographics

Political Violence
Resolve Publication
Researching Jihadist Propaganda: Access, Interpretation, and Trauma
This chapter explores three key challenges that arise in the context of research on violent extremist propaganda. While this chapter is focused specifically on research on violent extremist materials…
Article
"Get Out While You Can"
Once notorious for her racist and bigoted tweets, Katie McHugh saw the dark insides of the white nationalist movement.
Article
Preventing Violent Extremism in the UK: Public Health Solutions
The 'Preventing violent extremism in the UK: Public health solutions' report urges public services to work together to tackle the broader risk factors for involvement in violent extremism…
Resolve Publication
Religious Politics and Student Associations in Nigeria
Religion is a major source of social currency at Ahmadu Bello University (ABU) and other campuses in Nigeria, as it is in broader society. Association with religious groups on campuses offers…
Article
Should ISIS brides and children return to their home nations?
When erstwhile members of ISIS are left adrift, should a society keep them at arm's length, or reengage to rehabilitate or prosecute them? And what of their children? Much of the West is…
Article
Our Incel Problem
In the late 1990s, a lonely teenager on the West Coast fired up his dial-up modem to find someone to talk to. He was a shy kid, too introverted to feel fully comfortable in the real world, and he…
Join RESOLVE to gain full access
Those who are not members may only view a snapshot of the network's resource library.