Overview
In consultation with our partners, and a survey of over 400 experts in political violence and violent extremism, the RESOLVE Network identified Afghanistan as one of the Network countries of focus. Explore our research library, view our Network partners, or login to connect with our community of experts. 
Afghanistan Resource Library
Publication
Misogyny: The Spirit of Terrorism
Contemporary terrorist groups like Daesh (ISIS), Boko Haram, Taliban and Al-Qaeda incorporate a political agenda with an ideological twist of Islam, with an interpretation that violates the moral…
Article
Enemy Number One: How the Taleban deal with the ALP and uprising groups
It is one of the few 'truths' of the Afghan insurgency that the Taleban hate arbaki– their term for locally-recruited defence forces, primarily the Afghan Local Police and uprising groups.These…
Partner Publication
Needed — Policy to Counter Extremism
Counter-terror and military operations have remained a major part of Pakistan's security policy since 2004. Yet, even with such a heavy-handed focus on security, Pakistan still lacks a comprehensive…
Publication
Mapping CSOs Engagment in Peace Building at National and State Levels in South Sudan
This mapping study is commissioned by UNDP to identify Civil Society Organisations (CSOs) offering peacebuilding services at national and state levels in South Sudan. To conduct the mapping study,…
Publication
Empowering Pakistan's Civil Society to Counter Global Violent Extremism
Over the past several years, WORDE has been leading a comprehensive study through 35 cities and villages in Pakistan to explore the capacity of civil society for peacebuilding. We've identified over…
Publication
An Instructor's Manual for Developing a Community-Led Approach to Countering Violent Extremism (CVE)
Illustrating lessons learned and best practices from two years of programming and evaluation, WORDE produced an accompanying Instructor's Manual to supplement the evaluation and guide communities and…
Join RESOLVE to gain full access
Those who are not members may only view a snapshot of the network's resource library.
Afghanistan Experts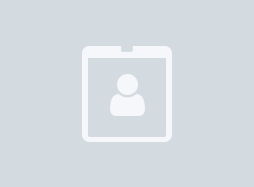 The writer heads the independent Centre for Research and Security Studies, Islamabad and author of Pakistan: Pivot of Hizbu Tahrir's Global Caliphate
International Security Studies
Pakistani. Journalist. Researcher. Analyst.