Community-Based Armed Groups in Sub-Saharan Africa
Overview
In October 2018, the RESOLVE Network and USAID launch a research and convening project on Community-Based Armed Groups (CBAGs) in Sub-Saharan Africa. Through research papers, case studies, policy notes, stakeholder engagement, and roundtable discussions, RESOLVE will provide key stakeholders with contextual knowledge on the dynamics of CBAGs and potential approaches to engage, manage, and transform them.
CBAGs, vigilantes, or sub-state security actors present a complex phenomenon to communities, governments, development implementers, and security providers. Their missions and goals vary—CBAGS may promote an ideology or community identity, protect a territory or resources, or provide security from other violent actors. Armed groups can be vestiges of prior conflicts or form in the face of a new challenge. The phenomenon requires a deeper, empirical understanding of CBAG formation, identity, operational attributes, and relationships to local communities and formal security structures, especially in areas of weak governance, resource competition, or violent extremism. The RESOLVE project will research evidence-based approaches to engage, manage, and transform CBAGs. This may include regulation and legislation, informal interactions, integration into security services, demobilization, disarmament, reintegration, rehabilitation, and other policies.
Click here to read the full project backgrounder.
Request more information
Project Team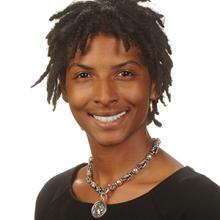 Research & Project Manager